Isn't this a beautiful tree topper? Yeah, mine used to look just like this. I got it at Mandy's Moon. Now it looks like this: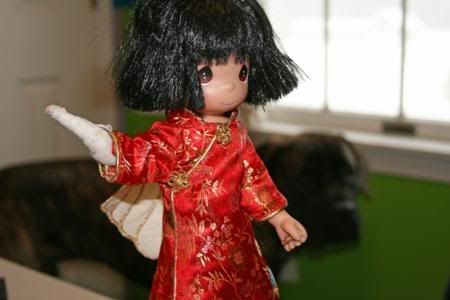 See the guilty party looking out the window in the background? This happened when I was sick. DH had taken the kids to see Bee Movie, and I went upstairs to take a nap while I had a quiet house. I heard a noise downstairs, and when I went to check, both pups were laying down, napping too. All was well, or so I thought... When DH and the kids got home, our tree topper was in Diesel's mouth. I think it fell down from the top of the tree when they tried to pull a bow or ornament off. :(


Then there's this: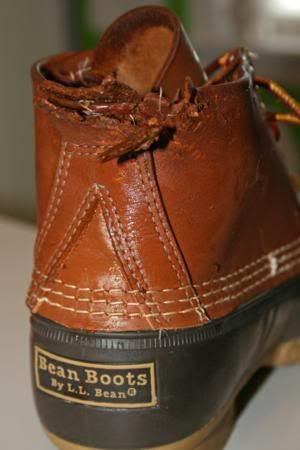 Yeah. My new LL Bean boots. Do the dogs have plenty of chew toys you ask? Oh YES. PLENTY. But, I heard a sound... a sound that was different. I got up to see what it was, and found Diesel going to town on my boot. He snagged it from the mud room floor. I had slipped them off and left them to dry, and he just couldn't resist.

So... if you answered boot and tree topper, you were right!