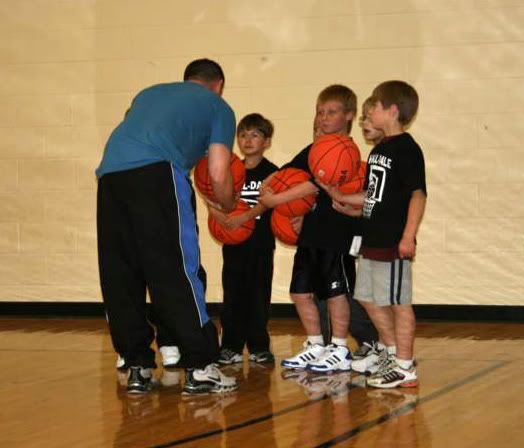 Awaiting instruction from the coach



Sophia and Minnie watch with interest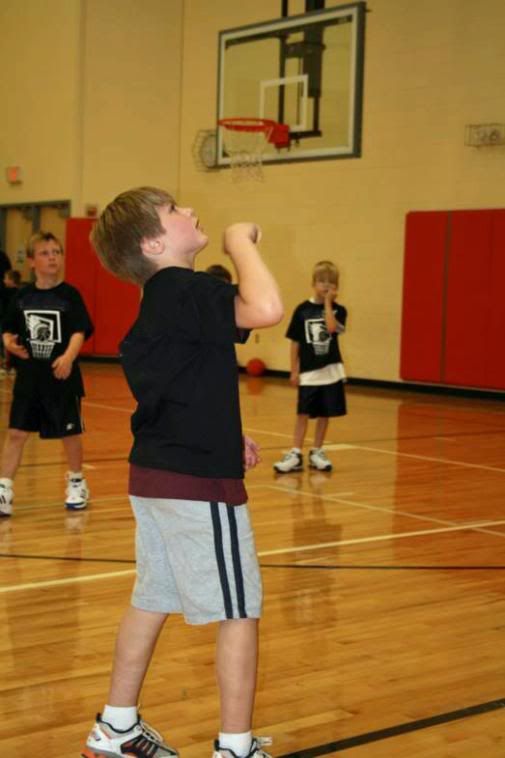 Noah shoots - he scores!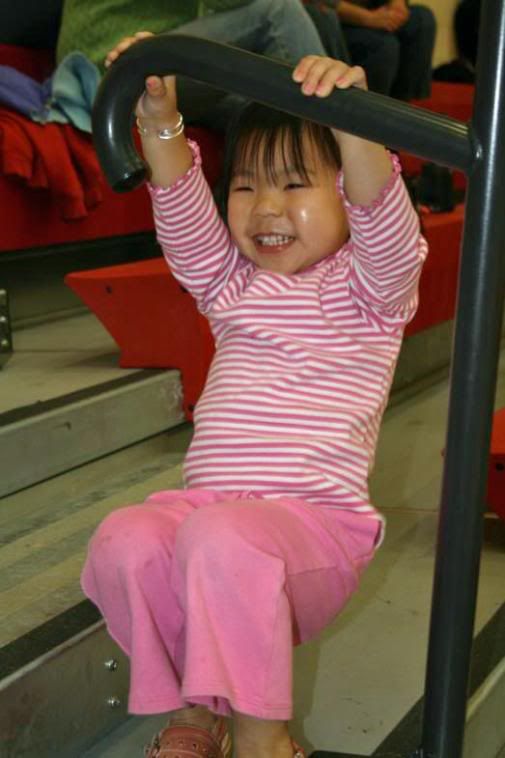 Bleachers can be fun!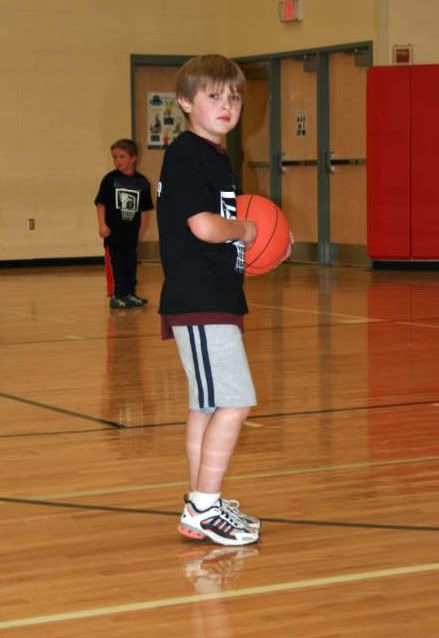 My handsome boy



Sophie being a ham - as usual!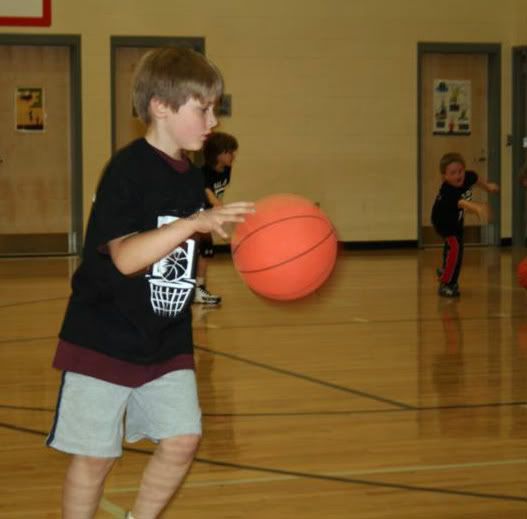 Noah dribbles and runs down the court



Sophia puts Minnie to bed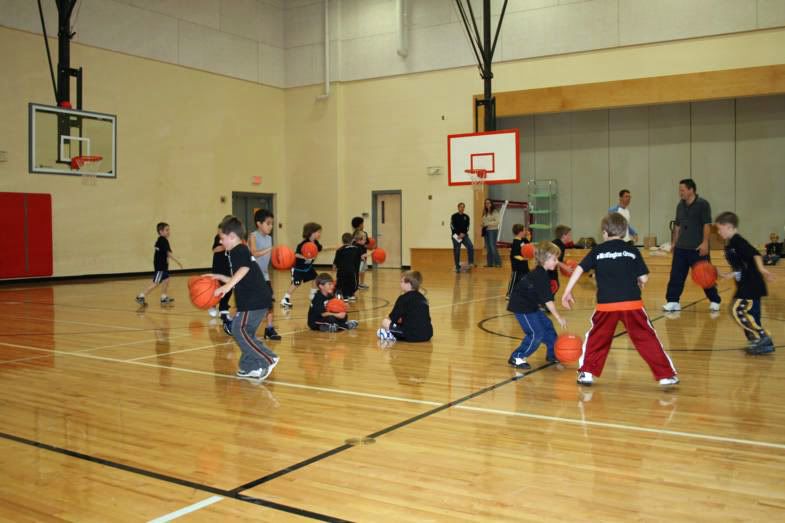 They played dribble tag




Noah is 7, and in the 2nd grade. He's never expressed much interest in sports, but this year he was on fire to play basketball. I signed him up at the school, and today was the first day. The group of boys above are 1st and 2nd grade boys.

I was a bit concerned that Noah would be frustrated that the other boys knew how to play, and he didn't. We just got him a basketball a few weeks ago, and we don't have a hoop here at home (yet). Since he got the ball, he's been dribbling on the porch (not in the house, thank you!) He's been playing with the boys at recess in school, but I didn't know how much like the game that would be.

Well, he did great! About 1/2 way through I mentioned to the coach that was working with him that he'd never played until recently, and he looked shocked and commented that he never would have guessed that. I wanted the coach to know that Noah might not understand 'offense' and 'defense' or the terminology he might use with the more experienced players. Honestly, Noah was pretty up to speed skill wise with most of the boys. There were a couple 'pros' in the group, but Noah certainly wasn't in the bottom 1/2 of the group, either.

The coaches worked them hard, and I'll bet Noah will sleep well tonight. He loved it. I'm so proud of him for trying, and working so hard at it.