I took these pictures last week, for a friend from church. Please check them out, and read the text below... I need your help!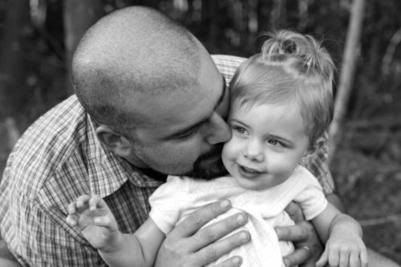 This is my favorite!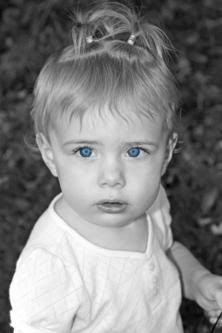 Isn't she a doll? I did not edit the color of her eyes, I just made the rest of the picture black & white.



The whole family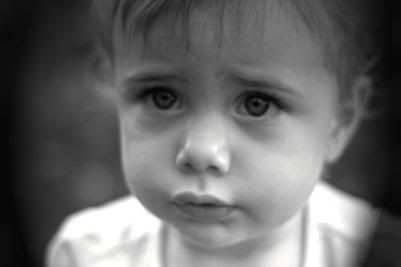 Awwww...




I've been taking pictures for awhile now. No professional training, (unless you want to consider one adult-ed class professional training, ha!) just a hobby. I love taking pictures of my family, and have close to a dozen scrapbooks on the shelf, showcasing our memories.

I've been asked many times to take pictures for friends and other family members. I've done a couple weddings, some senior portraits, and a family reunion. I've never charged for this, as I'm certainly not a professional, and have done it as a favor to whoever has asked. Over time, my pictures have improved. I'm at the point where I think I want to turn my hobby into a bit more. Am I ready to get a degree in photography? - Nah... While I'd love to learn more and take better pictures, I don't have the time or desire to make it a full-blown career, at least not right now.

What I'd like to do is create a brochure with a sampling of my work, and promote it locally. Not a big expense or a big deal, but to start charging something. Obviously, I could not and would not charge what the pros are getting, their work is in a different class. I don't have a studio set up, I take all my pictures outside and use natural lighting. I'd like to get some lights and filters like a studio would have, and play around to figure out how to set them for the best results. Good thing I've got some models around here to be my guinea pigs!

I went to Barnes & Noble the other night, and looked at some photography books. 'How to take Senior Pictures', 'How to photograph children'... as I browsed through them I suddenly got intimidated. All the tricks for lighting (which I know NOTHING about), and the pictures were so gorgeous in the book! 'What am I thinking?' I totally doubted myself. Then I realized, that there is a market for a 'good' photographer, that is reasonably priced. Not to mention that if you look at my pictures (and you're not a trained professional - ha ha!) you'll likely think it's a 'good' picture. No one is going to be putting my pictures right next to a professional's pictures, and picking them apart.

I want to make a little something, but I also want to provide a good picture at a reasonable price for people that can't afford to hire the professionals in the area. Not every family has $800 or more to spend on Senior Portraits. I know I need to really check out the prices in the area, and go from there.

I also want to offer something different. Whoever I take pictures for will get the CD of all the pictures taken, to do what they want to with. They can take it to Walmart (or hopefully a better photo printing place,) and can print their own 8 x 10's for $2 rather than paying one of the pros $50 for the same picture. I guess I would also offer to print the photos for people (at a more reasonable price) if they would like that option. Photo editing would be additional too, as it can be time consuming. Can you tell I'm having such a hard time trying to figure out what my services are worth??? Any comments, suggestions or advice would be appreciated! Let me ask you this: What would you expect to pay, or be willing to pay (realistically) for a sitting with your family, if you could take the cd of edited pictures when it's all done? What about 'senior pictures' for your teen?